Step towards stronger financial reporting to complement sustainability reporting
Published date: 18 December 2020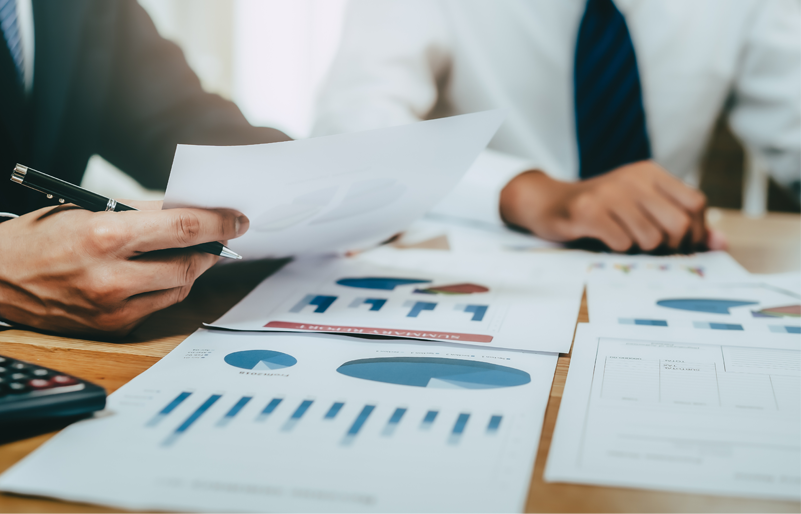 GRI responds to launch of prototype climate-related financial disclosure standard
Five leading organisations in sustainability and integrated reporting have published proposals on enterprise value reporting, brought to life in a prototype climate-related financial disclosure standard. The development – from GRI, CDP, CDSB, IIRC and SASB – follows a joint statement of intent in September, outlining a vision for a comprehensive corporate reporting system.
The prototype illustrates how information drawn from existing standards and frameworks can provide inspiration for for the development of global standards for sustainability-related financial disclosure. Such standards could enable disclosure of how sustainability matters affect enterprise value.
GRI is a strong proponent of strengthened financial reporting that complements sustainability reporting and takes account of the financial risks and opportunities related to a company's sustainability impacts – with mandatory disclosure to ensure transparency on corporate contributions to global challenges. The report today demonstrates how financial reporting could be strengthened to do so.
Sustainability reporting is an organization's practice of reporting publicly on its most significant economic, environmental and social impacts, and hence its contributions – positive or negative – towards sustainable development. As such, it plays a key role in the drive towards achieving global sustainability-related goals – to make the impacts of organizations' activities transparent, enabling dialogue and informed decision-making.
Eric Hespenheide, Chairman of GRI, said:
"A new corporate reporting regime is needed in which financial and sustainability reporting is given equal footing. Achieving this will require strengthening the current financial standards to accurately consider the positive and negative implications of sustainability issues on a company's financial health, as well as acknowledging the crucial role of the private sector in addressing global challenges. The report launched today illustrates how this could be done.
Furthermore, we believe that improved depth and quality of corporate reporting can only be realized when financial and sustainability reporting are both mandated.  
GRI's vision is of a sustainable future that is supported by global sustainability reporting standards, which inform all stakeholders – from investors through to civil society, policy makers, labor unions and others."
On 14 December, GRI published a response to the International Financial Reporting Standards (IFRS) Foundation consultation on its potential role in sustainability reporting standards.
The KPMG Survey of Sustainability Reporting 2020 identified that a record 80% of 5,200 leading companies across 52 countries now voluntarily undertake sustainability reporting, with 67% using GRI. Almost all (96%) of the world's largest 250 companies report their sustainability performance, of which three in four adopt the GRI Standards.