Celebratory event in New York
On 15 September 2022, an event was held in New York City, hosted by Salesforce, to mark GRI's 25th anniversary. Under the theme 'Progressing towards a global corporate reporting system', speakers included Jack Ehnes (Chair of GRI Supervisory Board), Mindy Lubber (President of CERES) and GRI co-founder Bob Massie. 
A selection of photos from the evening are shared below.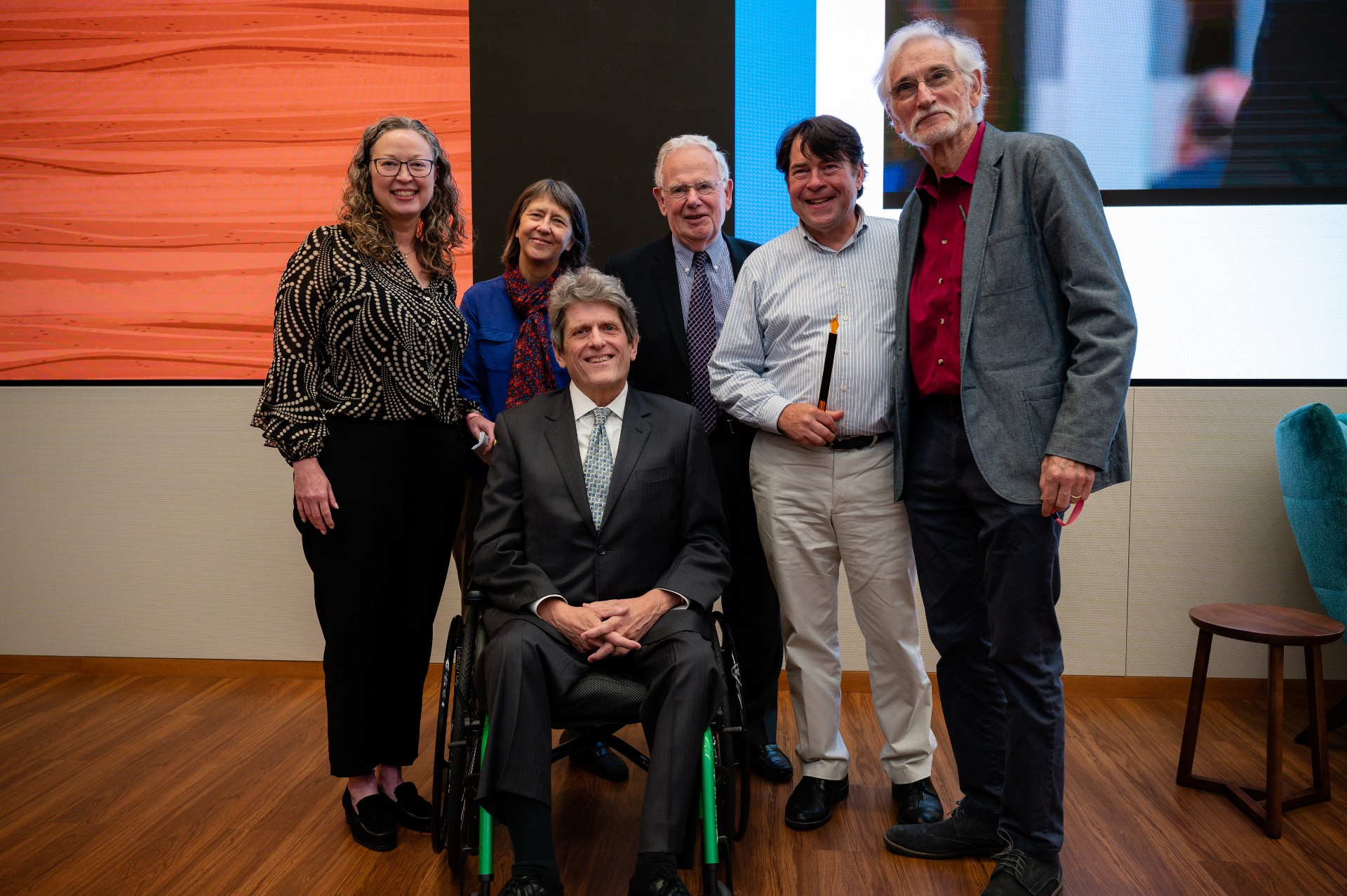 Key figures from GRI's early years: Judy Kuszewski, Janet Rathanathan, Bob Massie, lan Willis, Rob Grath, Allen White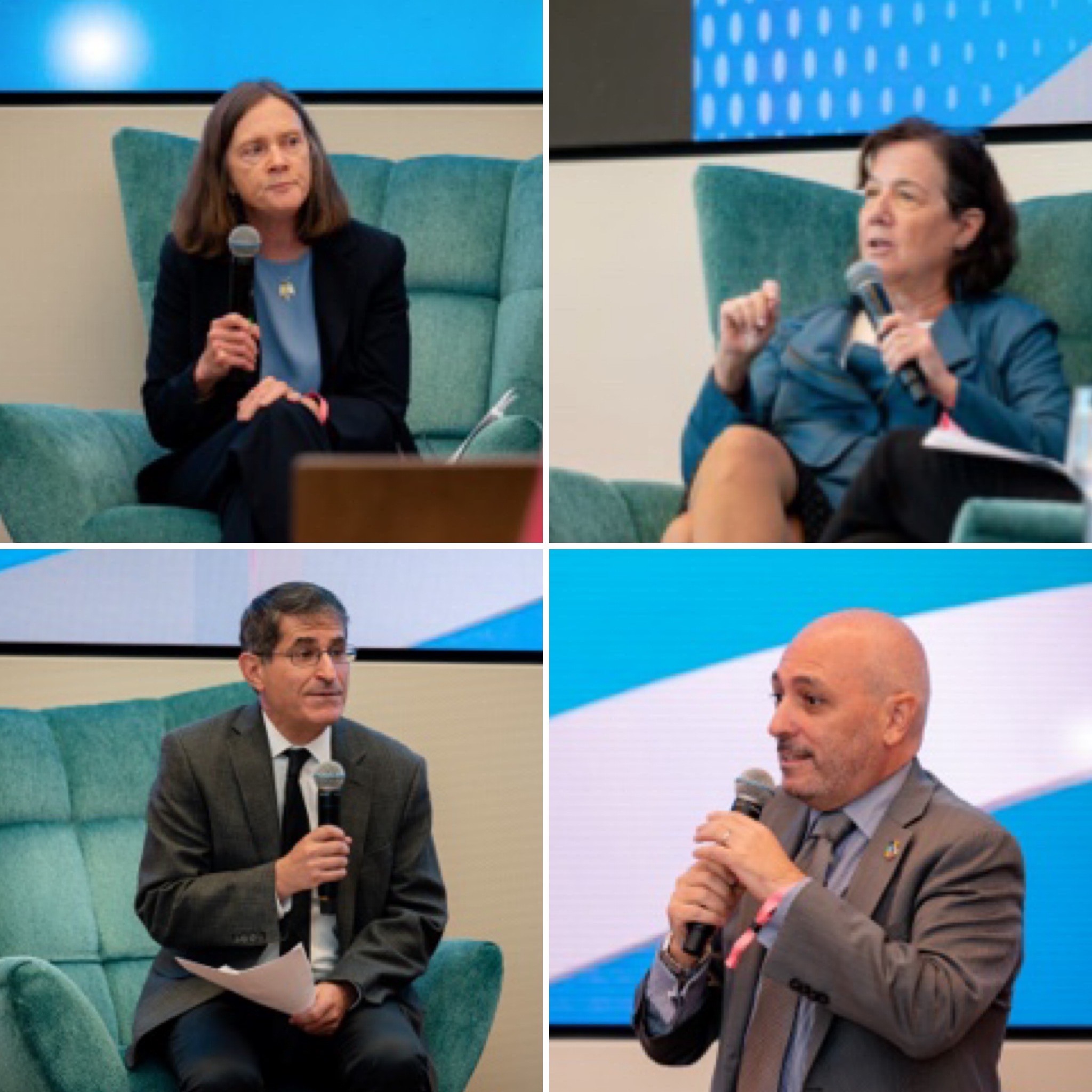 (From top left): Janet Warren (NASDAQ), Mindy Lubber (CERES), Gary Kalman (Transparency International), Marcos Neto (UNDP)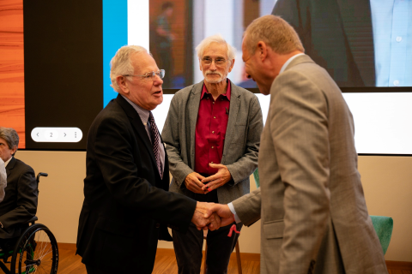 CEO Eelco van der Enden with GRI co-founders Alan Willis and Allen White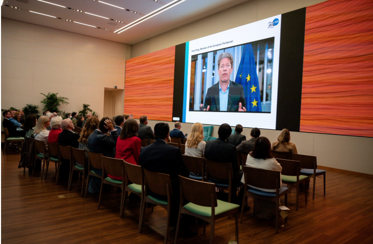 Video address by Paul Tang, Member of the European Parliament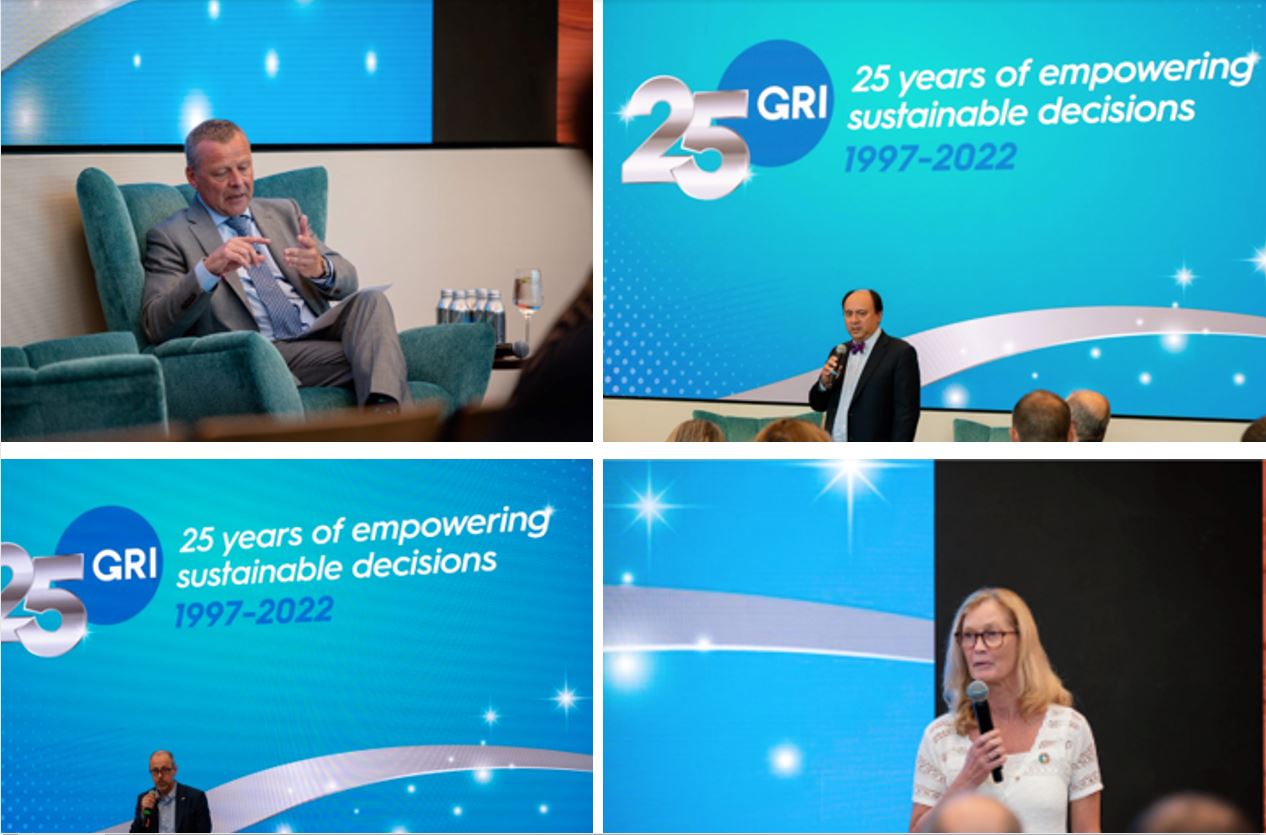 (From top left): Eelco van der Enden (GRI), Joe Allanson (Salesforce), Sue Allchurch (UN Global Compact), Andre Argenton (Dow Inc)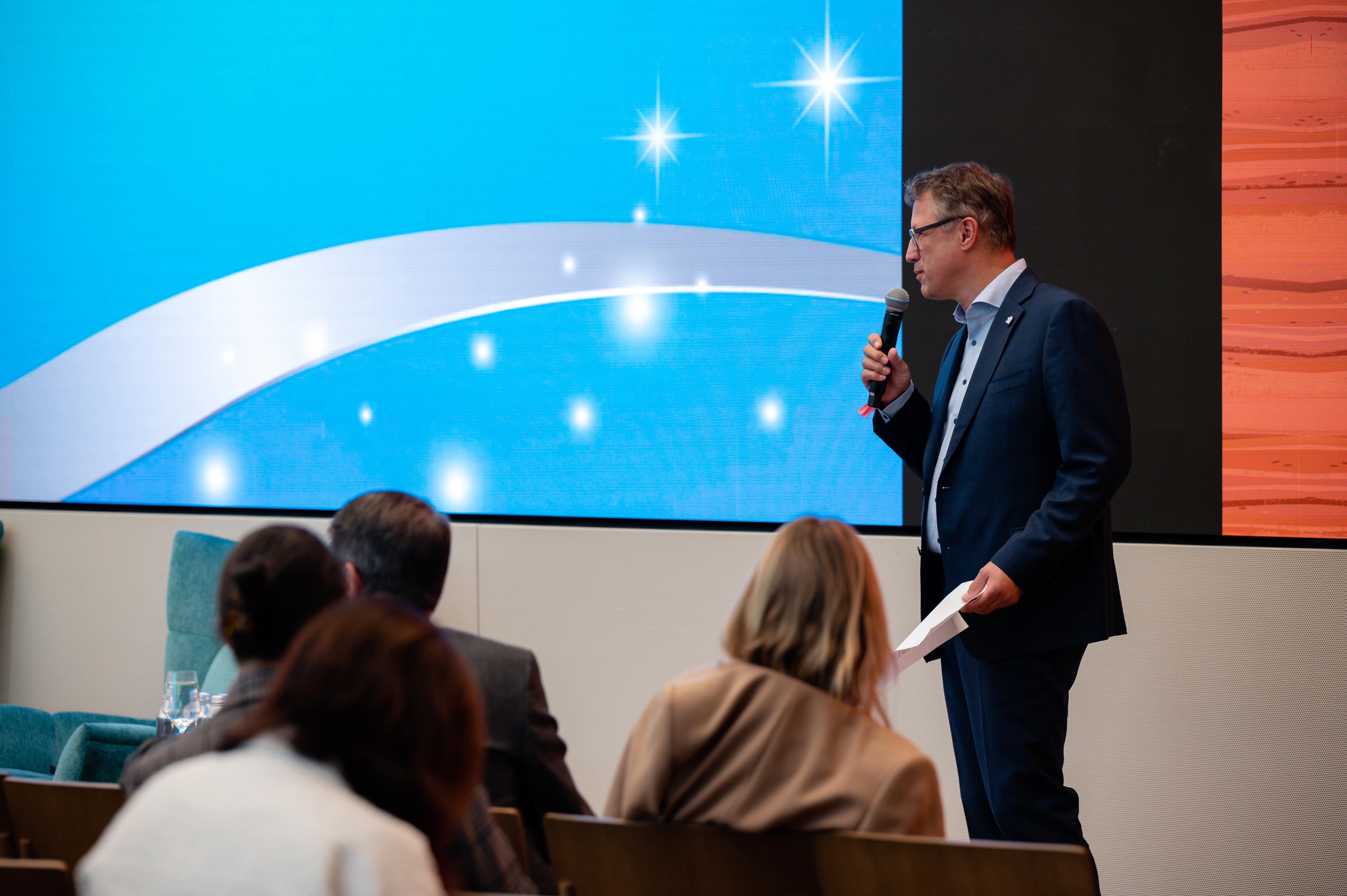 Peter Paul van de Wijs, GRI Chief External Affairs Officer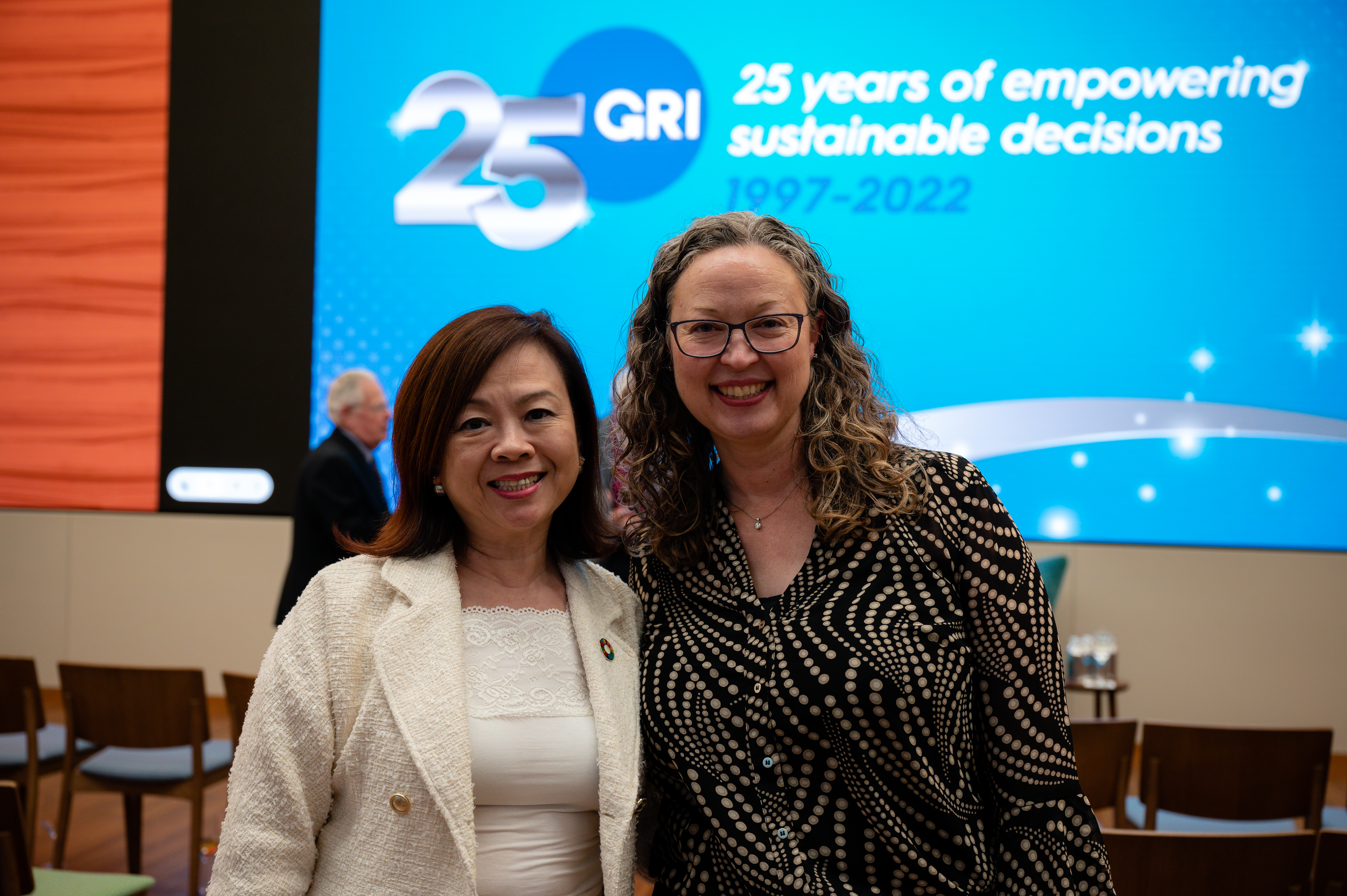 Esther An (GRI Supervisory Board), Judy Kuszewski (GSSB Chair)