Digging deeper in the draft Mining Standard
Published date: 24 April 2023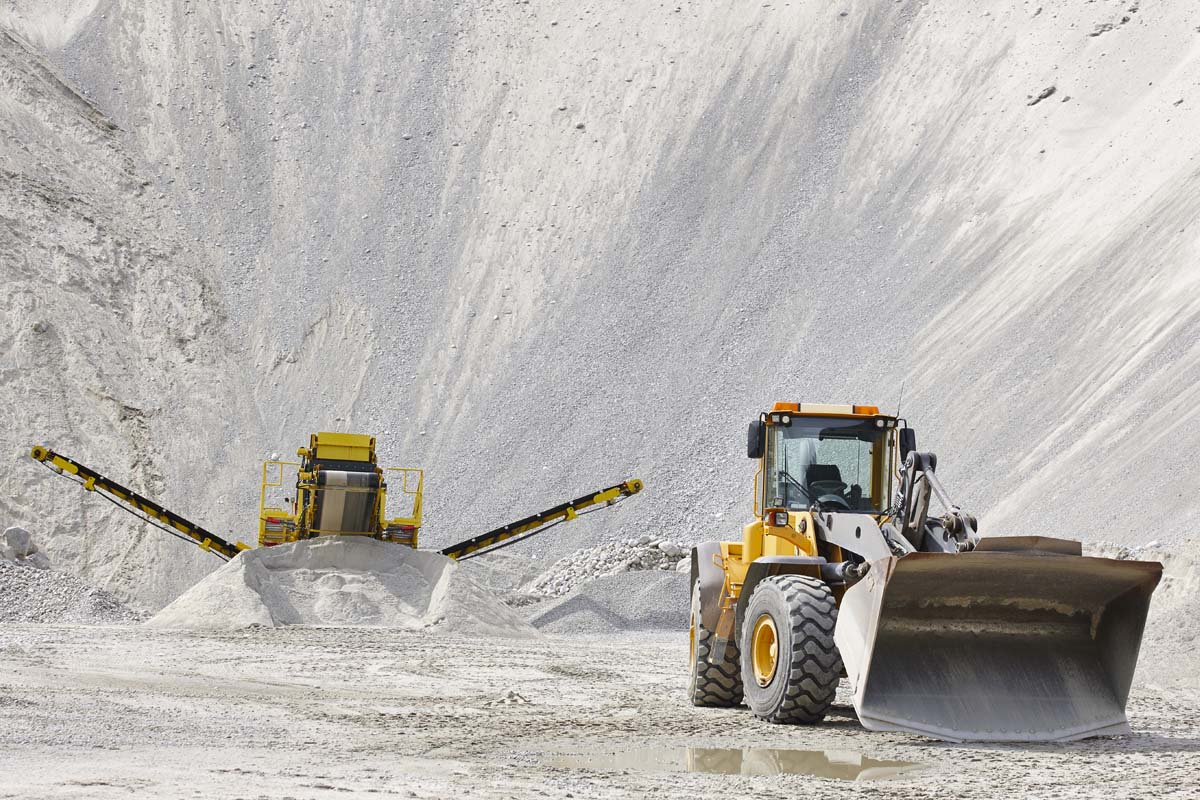 Proposed new topics include disclosure on artisanal mining, and conflict zones
A new GRI Sector Standard for mining is under development, which aims to improve the quality of reporting over the sector's impacts – with a public consultation on the proposed Standard closing at the end of April.  
As this exposure draft recognizes, mining firms can make significant contributions to economic development, especially in lower income nations, if impacts are diligently managed. Yet major environmental and human rights challenges raise questions over the sector's social license to operate, with concerns over impacts due to the urgent need to secure minerals for the low-carbon transition. To overcome these issues and establish trust, mining companies are expected to identify and address their impacts, within their operations and supply chains, and be transparent about their progress.
Here we will look at two topics at the top of the agenda for many organizations focused on driving sustainable development in the sector, and explicitly included among 25 likely material topics in the draft Standard. They will also be spotlighted in the OECD Forum on Responsible Mineral Supply Chains taking place this week, where GRI is hosting a partner session.
1.    Artisanal and small-scale mining (ASM)
ASM is usually informal in nature and is not regarded as a target user group for the future GRI Standard. Yet there are increasing expectations for larger companies to engage with and support legitimate ASM stakeholders. This can include joint efforts to advance ASM formalization, provision of technical assistance, as well as capacity building to prevent critical impacts, such as those related to use of cyanide and mercury, and child labor. 
Natalia Uribe, Standards and Assurance Manager with the Alliance for Responsible Mining, explained:
"The ASM sector represents around 50 million people in over 120 countries – a quarter of them women – generating livelihoods for the most vulnerable group in mineral supply chains. The existence of industrial mining and ASM in the same areas is a reality in many countries, with sometimes inequal access to mining titles. Fair models of coexistence between titleholders and ASM miners is a favorable outcome for both parties, to achieve lasting and fruitful relationships. 
For promoting transparency, accountability and dialogue, it is welcome that GRI's draft Mining Standard includes consideration of ASM interactions. It is vital to put local development in the center, with the communities and territories respecting their autonomies, traditions, priorities and visions of development.
Having ASM as a likely material topic in the GRI Standard can be a starting point to create linkages with specialized ASM standards, such as CRAFT code and Fairmined Standard, which can serve as tools for companies and mineral supply chain actors to positively engage with ASM."
2.    Conflict affected and high-risk areas
Mining can often take place in areas where there is armed conflict or political instability, with higher instances of human rights abuses. In many cases, mining in such areas exacerbates existing tensions and contributes to the perpetuation of violent conflict. This is because access to natural resources can become a key factor in the conflict, with different groups vying for control over mines. Operating in or sourcing from these high-risk areas can also increase risks of forced labor, child labor, and other human rights violations.
Companies based in or supplying from conflict-affected or high-risk areas should take additional due diligence steps to ensure they are not involved with human rights abuses through their supply chains. Reflecting the broad concerns about mining in such areas, there are existing international frameworks that help companies identify and address negative impacts. Adherence with these guidelines to assess and respond to risks and set up strong management systems feature in the GRI Mining Standard exposure draft.
Anna Stancher, Senior Program Manager at the Responsible Business Alliance, which is behind the Responsible Minerals Initiative (RMI), shared:
"The last few years have seen mineral supply chains come into the spotlight for their role in the green energy transition and the production of critical raw materials. Policymakers, regulators, companies, civil society and investors are increasingly focused on the social and environmental impacts of mineral extraction, trading and processing.
The expectation that companies conduct risk-based due diligence to prevent, mitigate and address significant adverse impacts, including human rights abuses and association with conflict, has long been formulated in globally recognized frameworks. The UN Guiding Principles on Business and Human Rights, the OECD Due Diligence Guidance for Responsible Supply Chains of Minerals from Conflict-Affected and High-Risk Areas, and industry standards such as the RMI's Risk Readiness Assessment Criteria articulate due diligence best practices and the need for sustainability-related reporting.
In this context, the availability of agreed-upon indicators, such as those proposed in GRI's draft Sector Standard for mining has the potential to enhance quality and comparability of reporting, thereby establishing a level-playing field and supporting companies in their endeavors to identify and report meaningful data." 
These topics and more will be further examined throughout the week at the OECD Forum on Responsible Mineral Supply Chains in Paris. Register here to join GRI's partner session on 25 April - which will discuss the significance of due diligence and impact reporting for engagement and decision making by different stakeholders, and as a key preparatory measure for companies to comply with future regulation.
The exposure draft of the GRI Mining Sector Standard is open for public comment until 30 April 2023. Stakeholders can provide feedback using an online form or by writing to [email protected].