Accelerating Colombia's progress towards the 2030 Agenda
Published date: 12 July 2021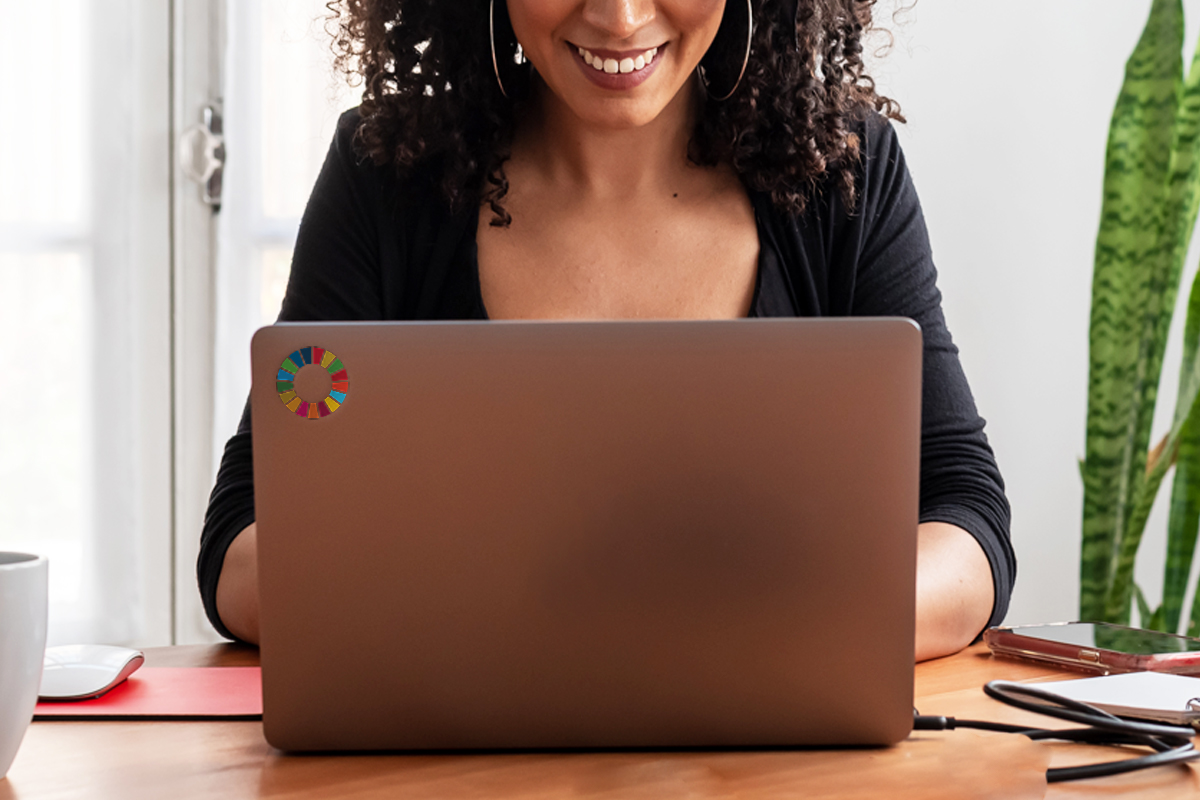 Partnership to measure private sector contribution to the SDGs – as investors back ESG reporting
An online platform developed in Colombia is making it easier for companies to assess how they are contributing towards achieving the Sustainable Development Goals (SDGs).
Following a pilot project in 2018-2019 in support of Colombia's Voluntary National Review (VNR) - a process through which individual countries present their SDGs progress - the SDG Corporate Tracker Colombia was launched, with backing from GRI, the National Planning Department (DNP) of Colombia, and the UN Development Program.
The SDG Tracker, which is so far used by over 480 Colombian businesses, helps to:
Standardize data collection by capturing the contribution of the private sector to the SDGs;

 

Analyze information by sector, size and region to map business progress towards sustainable development;

Identify best practices that companies can incorporate in their operations;

 

Inform the development of public policy and decision-making.
Colombian investors call for improved ESG reporting
Meanwhile, 10 major investors in Colombia have signed a pledge that calls for businesses to publicly disclose environmental, social and governance (ESG) information. Organized by UN-PRI (Principles for Responsible Investment), it sets out that companies should:
1. Report on ESG performance using GRI's internationally recognized standards,  complemented by SASB reporting;
2. Deepen climate change reporting, in line with CDP disclosure and the TCFD recommendations;
3. Use audit processes that ensure transparency and reliability;
4. Regularly communicate ESG data in their engagement with investors.
The agreement has been signed by Acciones & Valores, Protección, Credicorp, Capital Corfincolombiana, Funacion WWB, Grupo Bancocolombia, Javeriana, Porvenir, Sura Investment Management, and Skandia.

The private sector plays a key role in driving the sustainable development agenda, and it is essential for businesses and policymakers to be able to measure their progress. Through the SDG Corporate Tracker and its alignment with the GRI Standards, companies in Colombia can now evaluate their contributions to the SDGs and develop strategies to improve their sustainability efforts. The pledge by investors calling for companies to report on ESG issues is highly significant, as it signals the importance that key stakeholders place on responsible business practices. This will encourage more Colombian companies to be transparent about their sustainable development impacts, as supported by the SDG Corporate tracker.
Andrea Pradilla, Head of GRI Regional Hub Hispanic America
The Tracker uses an online questionnaire that connects with the GRI Standards, including GRI 303: Water and Effluents, GRI 301: Materials and GRI 304: Biodiversity. It then collects relevant business data based on the three pillars of sustainability - social, economic, and environmental.
A similar tool to track business progress towards the SDG targets has also been developed in Peru, with plans to scale it to other countries.
In the lead up to the UN High-Level Political Forum on Sustainable Development, which starts on 6 July, GRI has also shared about new ESG guidance in Indonesia in support of its VNR process.
The Colombia investor pledge was signed at the conclusion of the 4th Task Force de Inversión Responsable Summit (held 29 June to 1 July), which was delivered with support from the Swiss Confederation's State Secretariat for Economic Affairs (SECO).
GRI provides organizations with free resources and tools on how to integrate the SDGs into their sustainability reporting. Latest publications include a new version of Linking the SDGs and the GRI Standards and Using Corporate Reporting to Strengthen the SDGs - a set of recommendations for policy makers.