Building sustainability skills for a changing world
Published date: 07 April 2022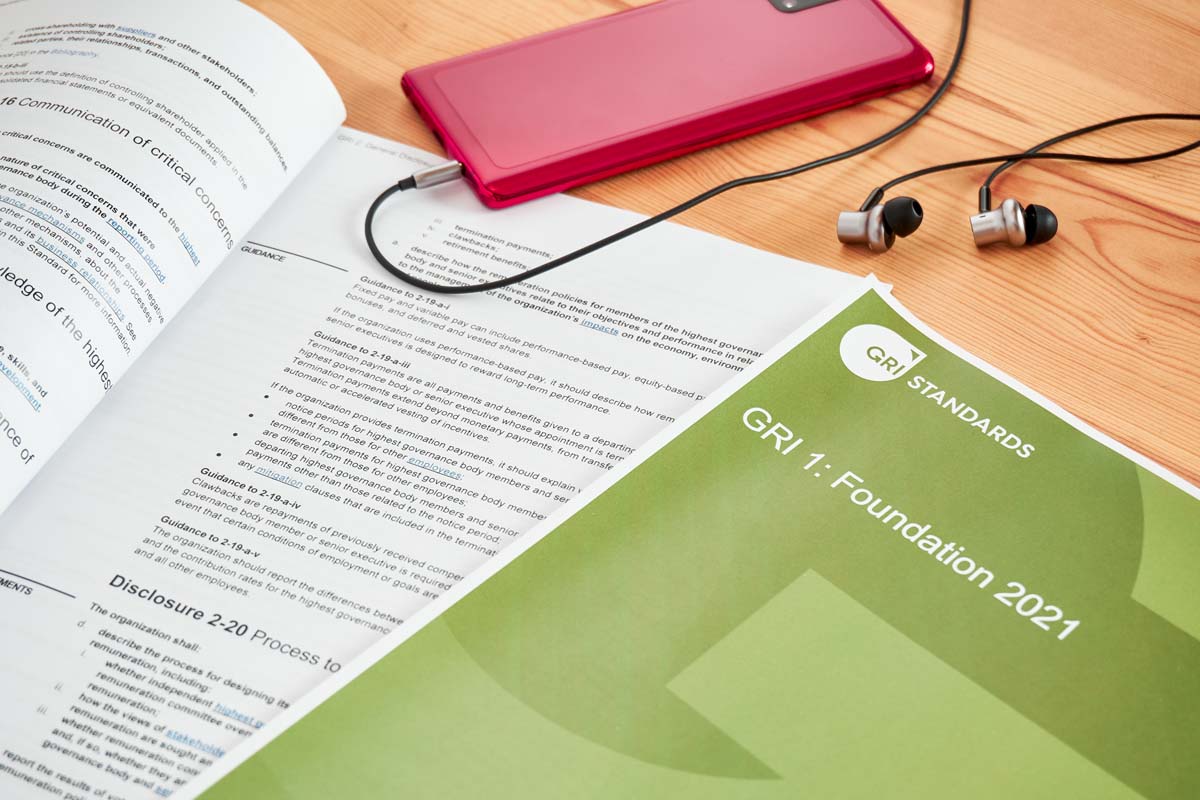 Opportunities for scholarships to undertake professional training through the GRI Academy
Grants are still available to help more reporters access learning through the GRI Professional Certification Program. Individuals from South and Southeast Asia, Africa and Hispanic America can apply for assistance to cover 60% of the fee. 
The Professional Certification Program offers globally applicable training and development for individuals seeking to build their knowledge of sustainability reporting and sustainable development, demonstrate competence in GRI reporting and upskill when needed.   
Sustainability professionals that are eligible for the grants will pay a reduced fee of €500 – instead of €1,250 – to take part in the program and obtain a certification upon completion of the four courses and the final exam. Applications are open until 12 p.m. CEST, 15 May 2022.  
Paul Broekhof, GRI Head of Training & Certification, said: 
"The GRI Academy has already helped thousands of people to deepen their knowledge and skills in sustainability reporting. Meanwhile, our Professional Certification Program offers a pathway to achieving a globally recognized qualification for sustainability professionals. Thanks to the scholarship, I am delighted that we are able to increase access to the program from around the world."  
As a result of the recent revision of the GRI Universal Standards, most of the courses of the Professional Certification Program have been updated to align with the revised standards and to offer the learner improved usability, interactivity, and supporting materials. 
The updated core courses now include: 
Introduction to sustainability reporting and the GRI Standards 

Reporting with GRI Standards 2021 Update

 

Reporting on Human Rights with GRI Standards 2021 Update

 

Integrating the SDGs into sustainability reporting 

 
How to participate 
Learners complete the certification program fully online through the GRI Academy, or in combination with locally delivered training courses through GRI's network of Certified Training Partners. Passing the final exam grants individuals the 'GRI Certified Sustainability Professional' status, which is valid for two years.  
Certification can then be renewed by completing at least eight hours of continuing education units (CEUs), which provide insights into the latest developments in sustainability reporting and the GRI Standards. 
Find out further details about the Professional Certification Program - including benefits, FAQ and learning paths available – or access the summary flyer. 
GRI would like to thank the Swiss State Secretariat for Economic Affairs (SECO) and the Swedish International Development Agency (Sida) for supporting the scholarships project.