Updates to GRI Professional Certification Program to reflect sustainability best practice
Published date: 17 November 2021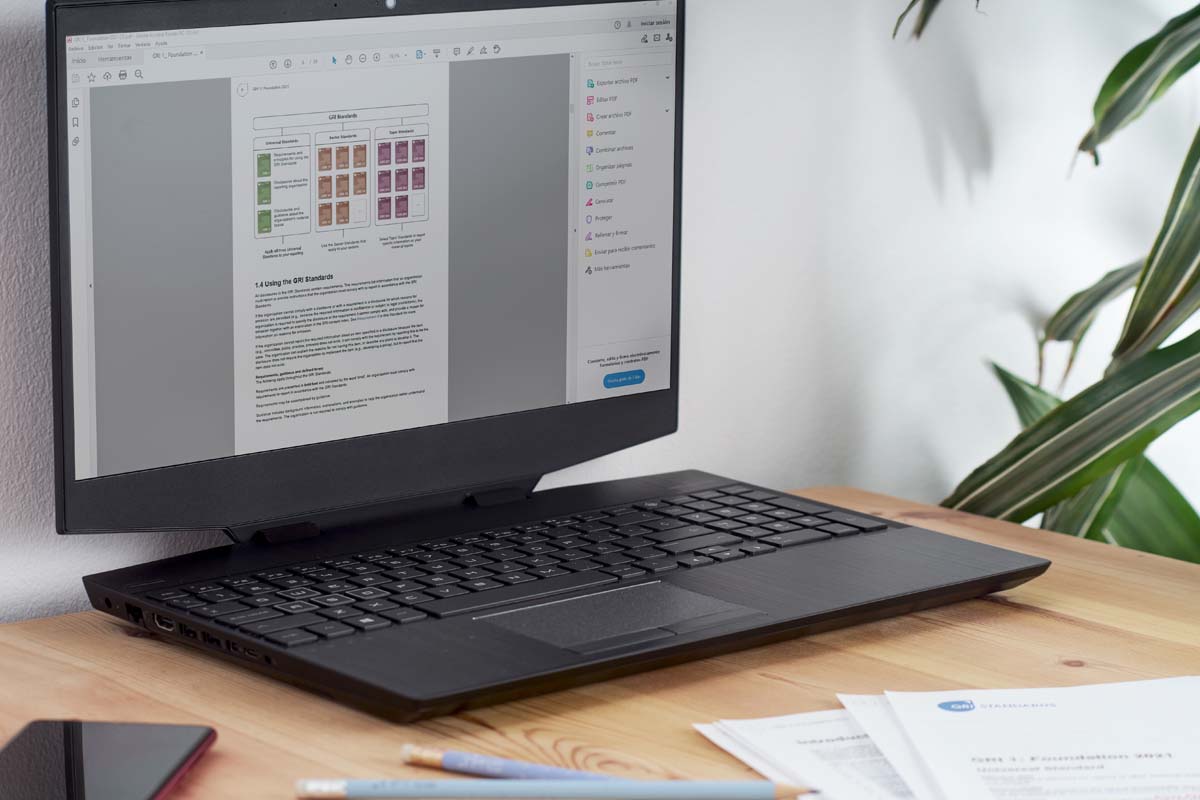 New curriculum focuses on revised Universal Standards and reporting on human rights
The GRI Professional Certification Program has introduced new courses ensuring sustainability reporters continue to stay up-to-date with the ever-changing landscape of sustainability reporting. This is the first update since the Program launched in September 2020. 
The Program offers globally applicable training and professional development for individuals seeking to use the GRI Standards to report on organizational impacts and is followed by an online certification exam. It can either be accessed online through the GRI Academy or combined with trainer-facilitated learning through GRI's network of Certified Training Partners in 57 countries. Passing the exam will grant individuals the 'GRI Certified Sustainability Professional' status, which is valid for two years. In 2021 alone, over 6,000 participants took part in the Program. 
What are the revisions to the Program?

 
A new course on human rights reporting, reduced course load - from five to four – and greater alignment with the revised Universal Standards, are the most significant additions to the Program. The human rights course will provide an in-depth overview and analysis of how to report on human rights with the GRI Standards. 
The updated core courses are:  
Introduction to sustainability reporting and the GRI Standards 2021 Update

Reporting with GRI Standards 2021 Update

Reporting on Human Rights with GRI Standards 2021 Update

Integrating the SDGs into sustainability reporting

 
"The GRI Standards have recently been strengthened to represent global best practice for sustainability reporting. We are reflecting this change in our Professional Certification Program, which now also includes a course on human rights reporting, to help upskill sustainability professionals and continue to build their knowledge. We are also very proud to announce that a scholarship program is now available to reporters located in South Asia, Africa and Hispanic America."
Mirjam Groten, GRI Chief Business Development Officer
Sustainability professionals in these regions can apply for a scholarship, covering 60% of the Professional Certification Program fee. Applications are open until 1 December 2021. The scholarships are funded by the Swiss State Secretariat for Economic Affairs (SECO) and the Swedish International Development Agency (Sida).
Want to know more?

 
Individuals enrolled in the Program based on the GRI Universal Standards 2016 will be able to keep their certification until 1 January 2023. An upgrade path will be made available upon passing the certification exam, which will require individuals to complete an additional two courses. 
Certification under the Program can be renewed annually by completing at least eight hours of continuing education units (CEUs), which provide insights on the latest developments in sustainability reporting and the GRI Standards.  
Find out further details and pricing for the Professional Certification Program. Learn more about our global network of over 100 Certified Training Partners.